Services
Railway viaduct consolidation
We provide traditional and innovative solutions and techniques such as mortar or resin injections for arch soffits and carbon fibre rings on the entire structure, granting a rail traffic flow without alterations.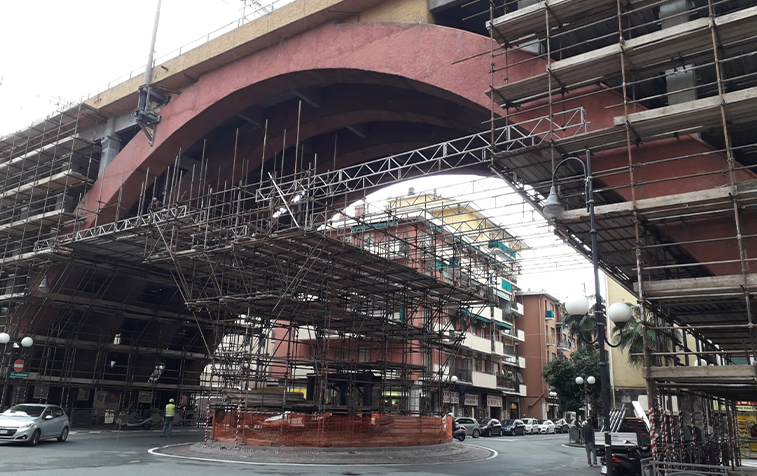 Riverbed and water disposal re-ordering
We work in rivers (riverbed settlements, cliffs and dam construction), stormwater runoff drainage interventions, sewer network interventions, (taking care of water drains and drainages) reclamation interventions, cleaning and renewal of wells, traps, drains, and culverts, disposal pipeline lays.
Our methods are traditional and innovative, such as the "pushing machine technique".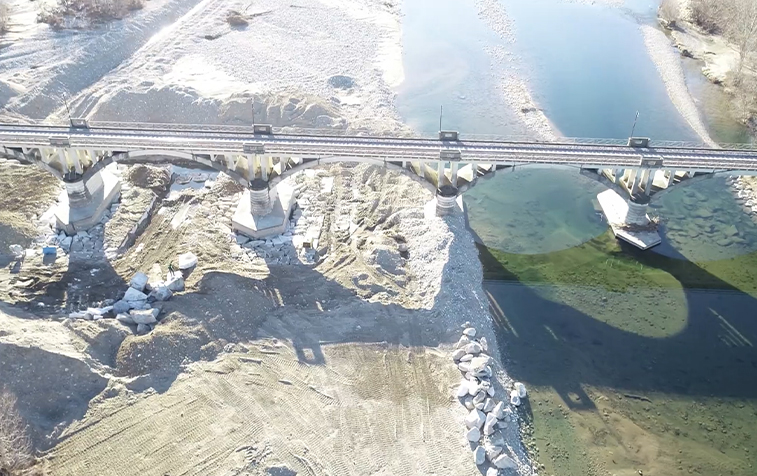 Emergency intervention
We are specialised in emergency interventions on the railway networks due to acts of God (landslides, flooding, general disruptions, etc.). We take care of the project as a whole: from the survey ( which will need to be developed quickly and often in critical conditions), to the staff organisation, to the complete execution of the work (including the removal and disposal of the debris)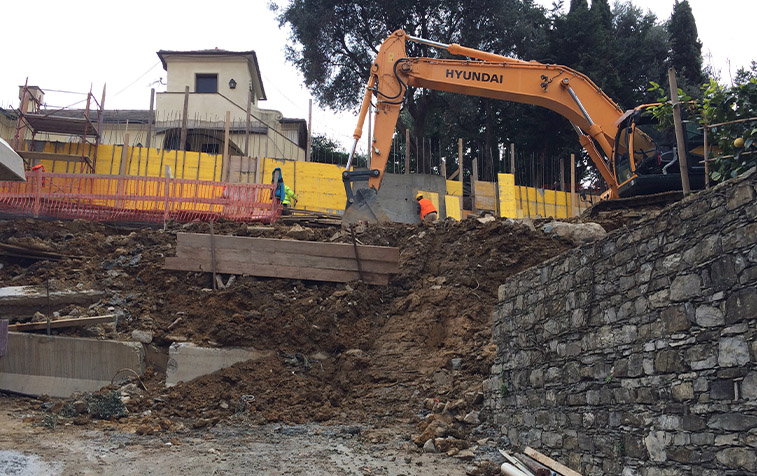 Slope consolidation and Road/Tunnel maintenance
We provide consolidation services and slope protection through naturalistic and civil engineering services.
Our interventions consist in reinforced concrete support constructions (walls and bulkheads), active defence works (laying protective wire meshes and rockfall barriers) tunnel and road maintenance.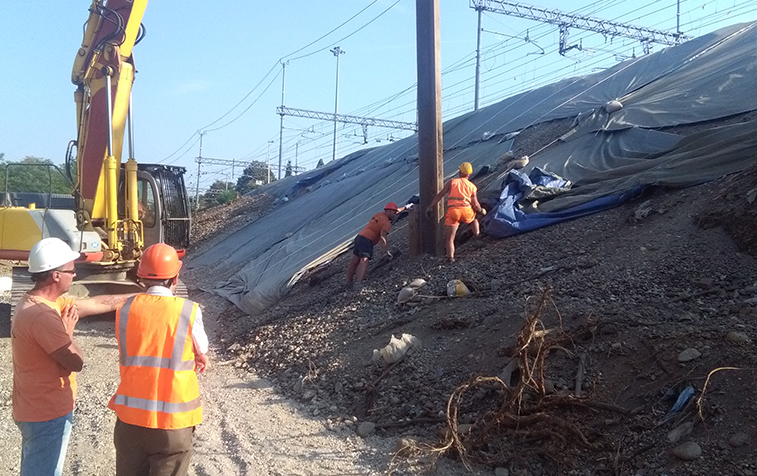 Reinforced concrete works
We carry out works in reinforced concrete that guarantee rail safety or the development of the industry. Moreover, we are expert in the reinforced concrete monolith construction.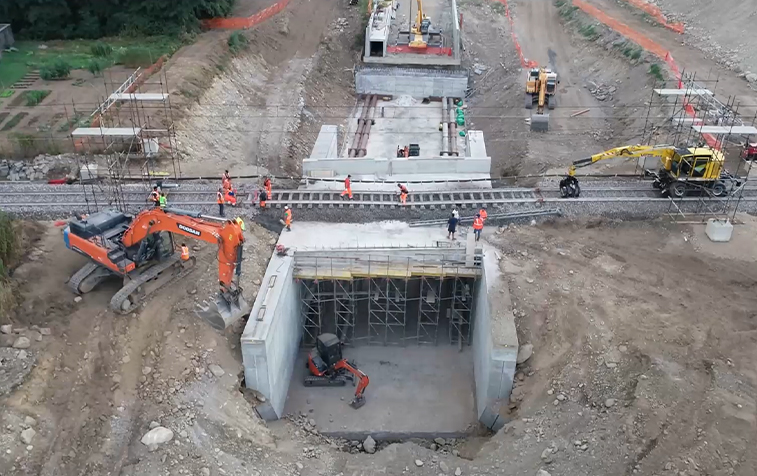 Railway bridge deck works
We handle from the project to its execution the construction of reinforced concrete embedded-girder superstructures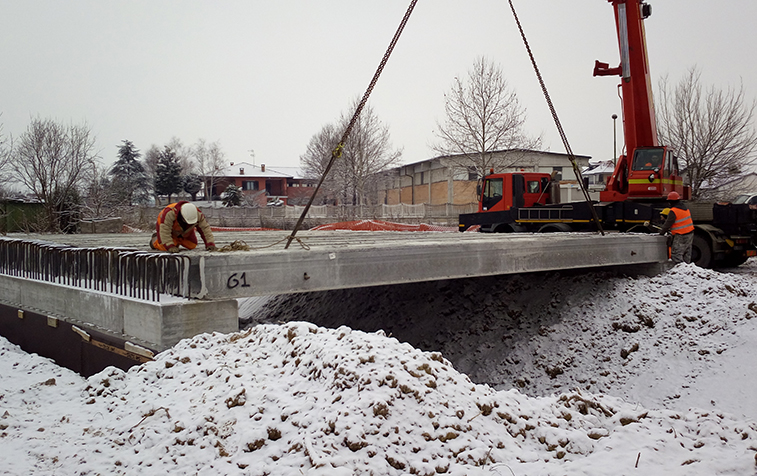 Railway station construction and finalisation
We provide services such as adjusting platforms, adapting shelters, restoration of facilities and structures for passengers, creation of pedestrian underpass with prefabricated features and other services on client's request.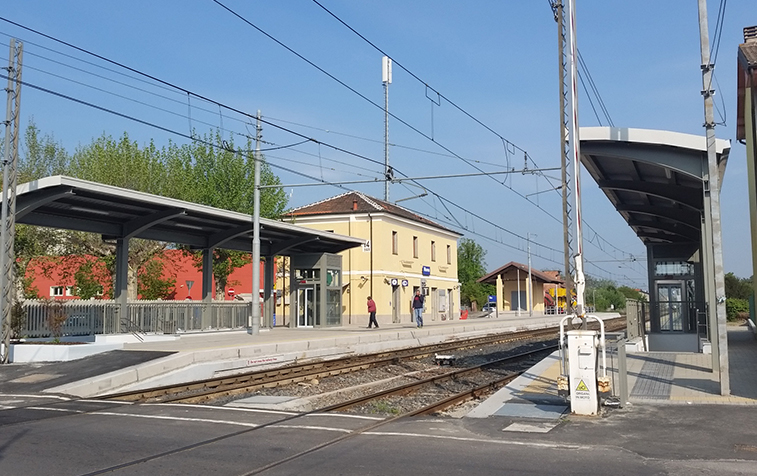 Demolitions
We work with traditional and innovative methodologies to demolish civil structures, prefabricated, partial and entire structures and we manage the removal and disposal of debris. Moreover, we have worked for more than a decade with expert partners in blasting operations.